"ethEra and Tera"
Oil on canvas, 24″x30″
"This artwork is part of the "ethEra" series. Continue with the developing story of disruption and planetary evolution flowing forth from greater decentralization."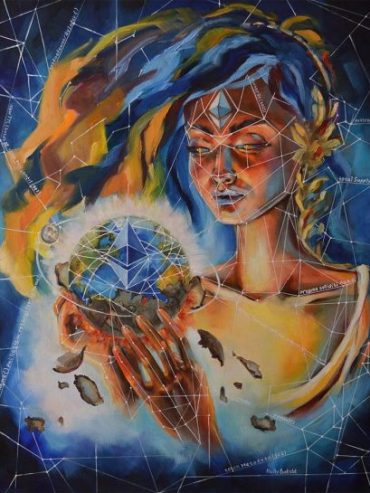 The original was sold to K. from Australia.
Ethereum community enjoyed "ethEra and Terra" in person at the following events:
ETHWaterloo 2019
The leading minds in the cryptocurrency space are joining over 500 hackers from around the world to collaborate together on decentralized applications using Ethereum.

Futurist Conference 2019
The Futurist Conference is the largest and most high profile blockchain event in Canada. It brings together over 2300 attendees from around the globe to discuss the future of technology including blockchain, artificial intelligence, and other emerging tech that will disrupt our future.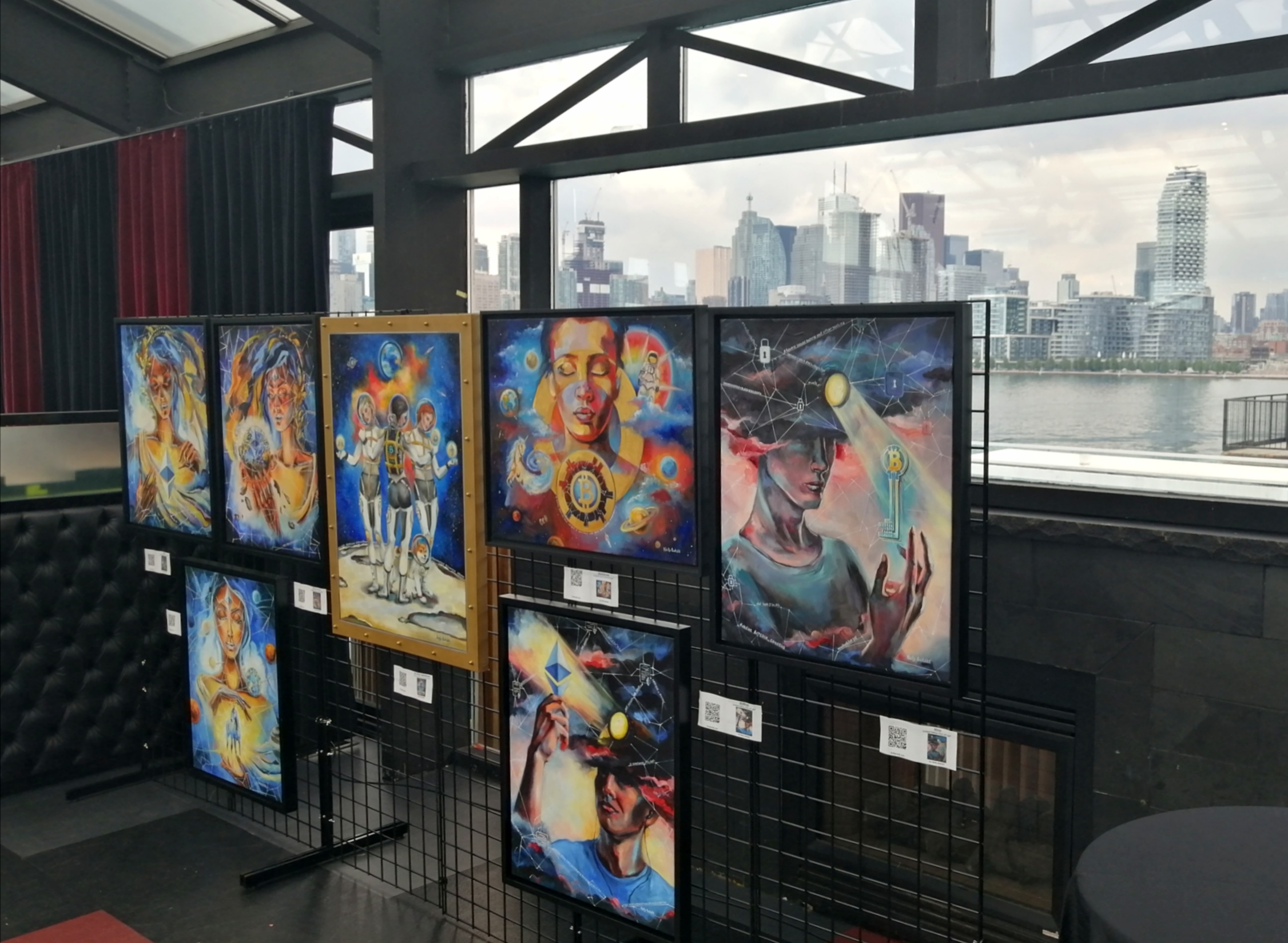 ETHDenver 2020
ETHDenver is the largest Web3 #BUIDLathon in the world (formerly known as a hackathon) for Ethereum and other blockchain protocol enthusiasts, designers and developers. The 3 day event is open 24 hours a day with a wide variety of activities including talks and workshops by top blockchain influencers and experts. The purpose is to contribute to the global blockchain ecosystem, whether by #BUIDLing decentralized applications (dApps), contributing to or starting infrastructure level projects, writing documentation/tutorials/white-papers, designing UI/UX, or info-graphics. So bring your inner awesomeness and some friends. We'll provide mentors, resources, and provisions.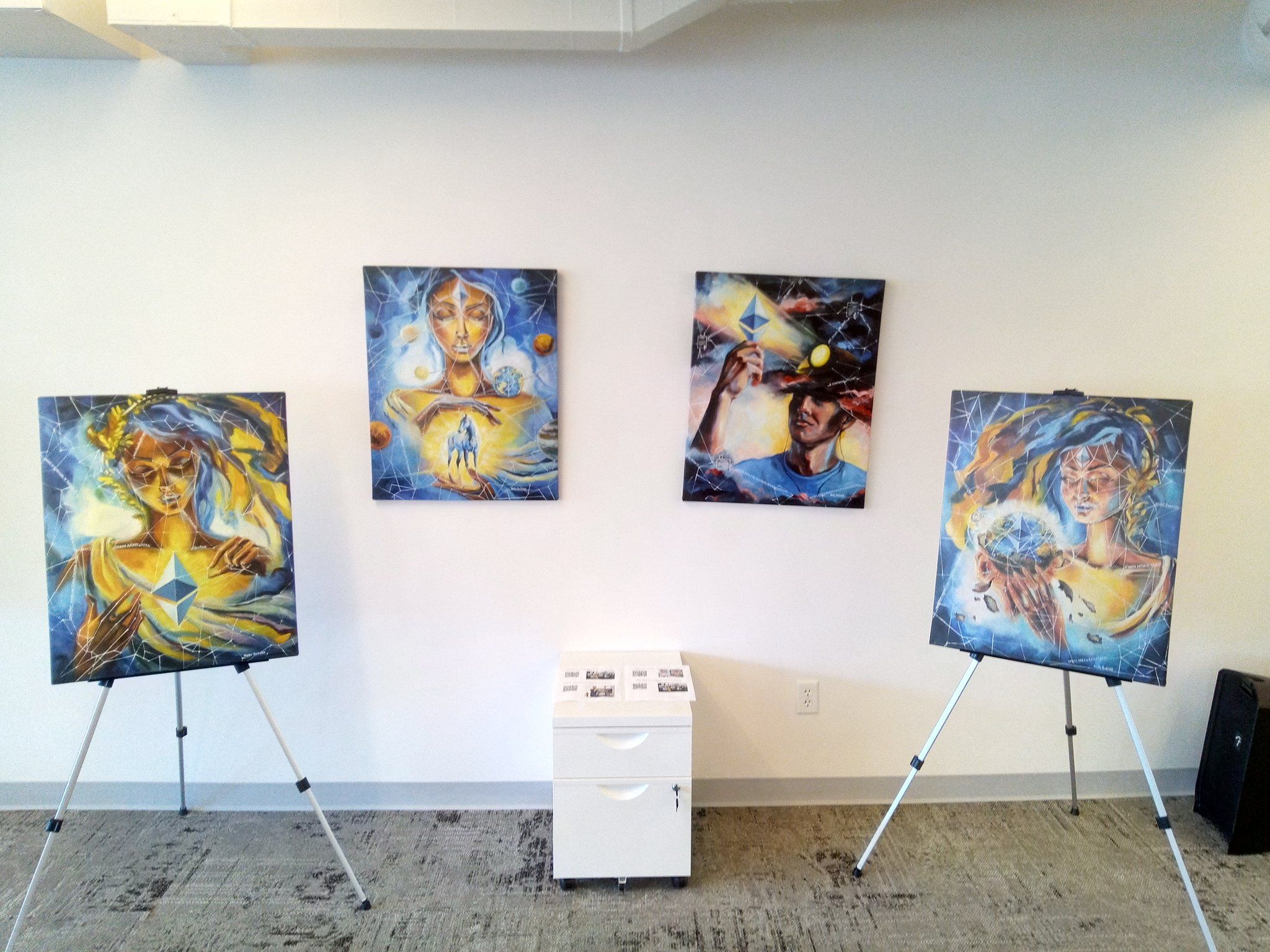 BUY ethEra and U imited edition print now!