ethEra
 Oil on canvas 24″x30″
"ethEra is a kind of goddess, the universe, mother nature, you pick it, that helped people to create something fundamentally new."


The original of this artwork has been sold to an anonymous buyer in private sale.
The limited edition print #ooo1/64 was sold for 10ETH paid by ETH in December 2017 – one of the very first noticeable crypto art sale in the history!
ethEra is most famous fine crypto artwork in Ethereum community. Check it at /r/ethereum:
This artwork has been displayed around the world in the following events:
Futurist Conference 2019
Futurist Conference is the largest and most high profile blockchain event in Canada. It brings together over 2300 attendees from around the globe to discuss the future of technology including blockchain, artificial intelligence, and other emerging tech that will disrupt our future.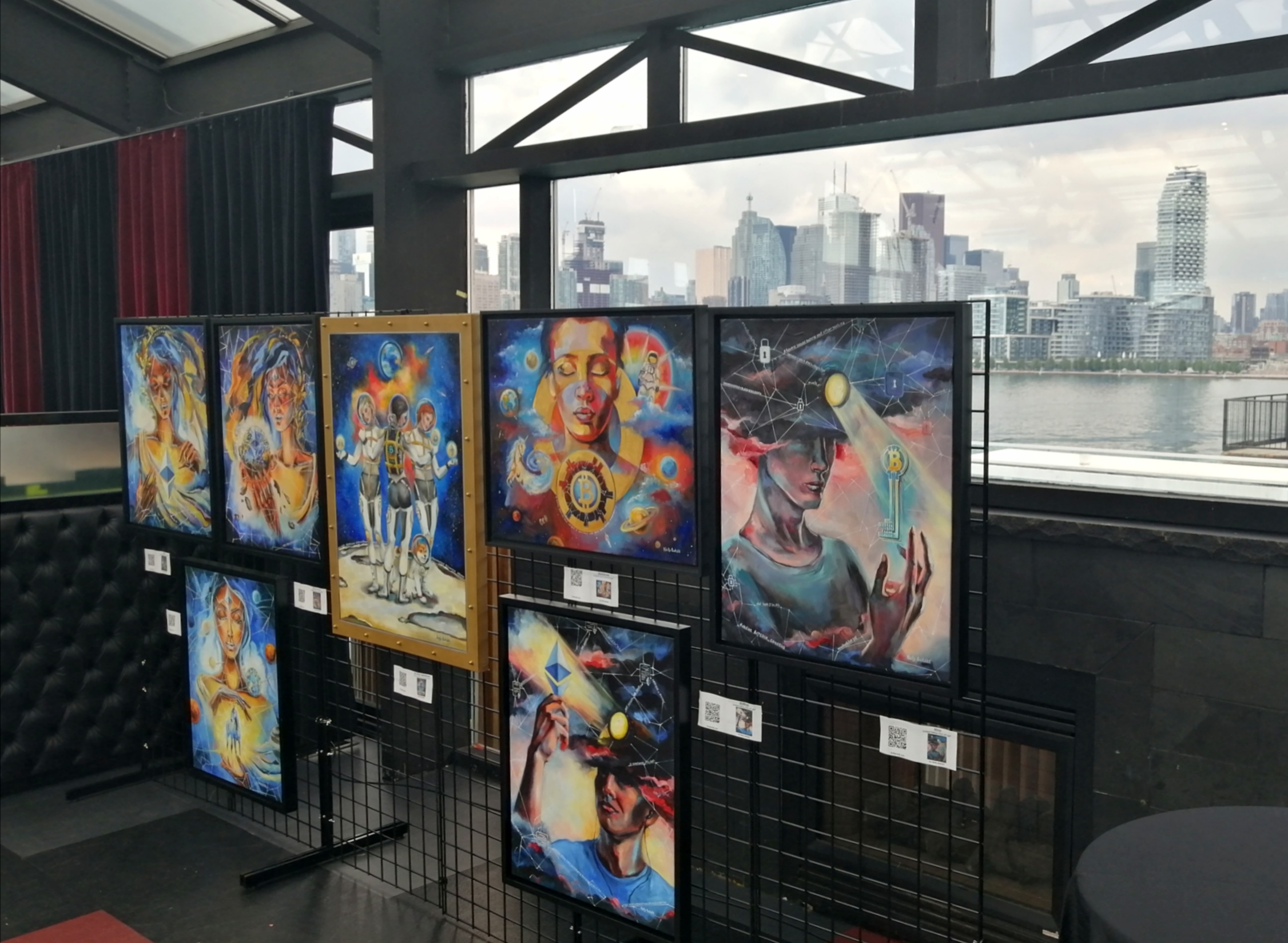 2018 Malta Blockchain Summit – ethEra meets President of Malta
Expect a buzzing expo and riveting discussions about the world-changing potential applications of the Blockchain as well as AI, Big Data, Quantum Technology, and IoT.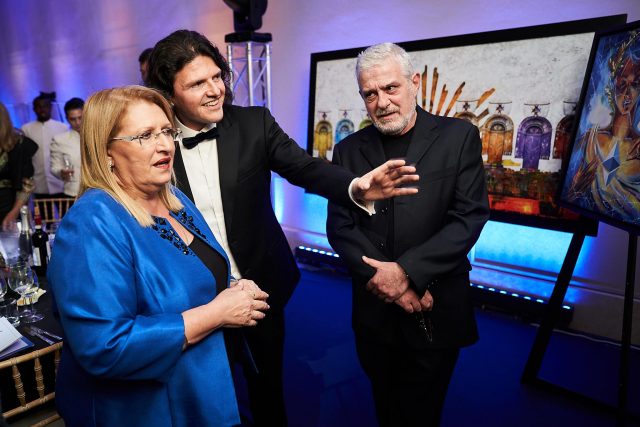 Futurist Conference 2018
The 2-day conference is located in Toronto Canada, the birthplace of ethereum and home to thousands of blockchain enthusiasts and hundreds of blockchain startups.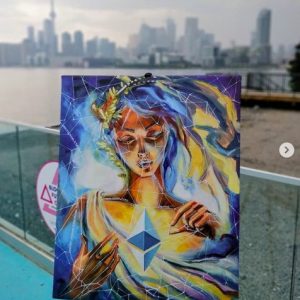 Cryptochicks Hackathon
Blockchain Hackathon and Conference are sponsored by Microsoft, IBM, RBC, Deloitte, BlockGeeks, Polychain Capital, CoinSquare, Pixel Dreams, MaRS and other great companies. It is 2 events in one.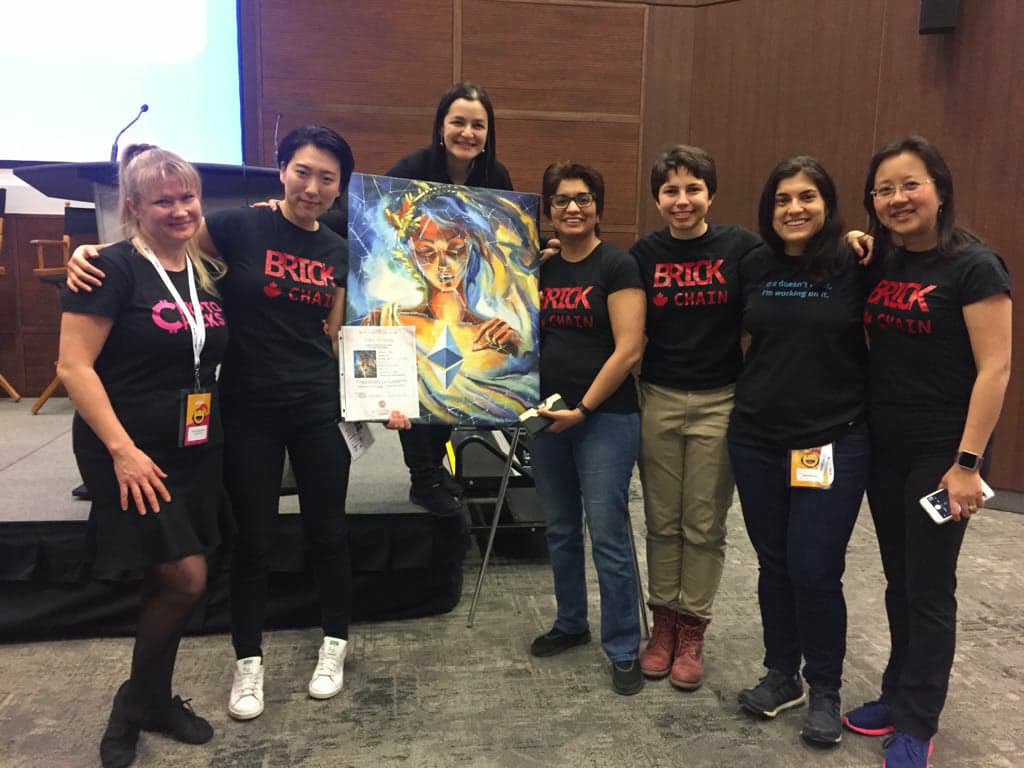 Merry Merkle Tree Dec 21, 2017
It's that time of the year when Christmas trees light up the night sky and bring holiday cheer but this year Toronto's cryptocurrency users gathered around a different kind of tree to get into the holiday spirit: a Merkle tree. Limited edition print "ethEra", donated by Nelly, was auctioned and was one of contribution into so needed  $100,000 raised that night to help youth in trouble to get e second chance!