Validator,
2018
Oil on canvas 24″x30″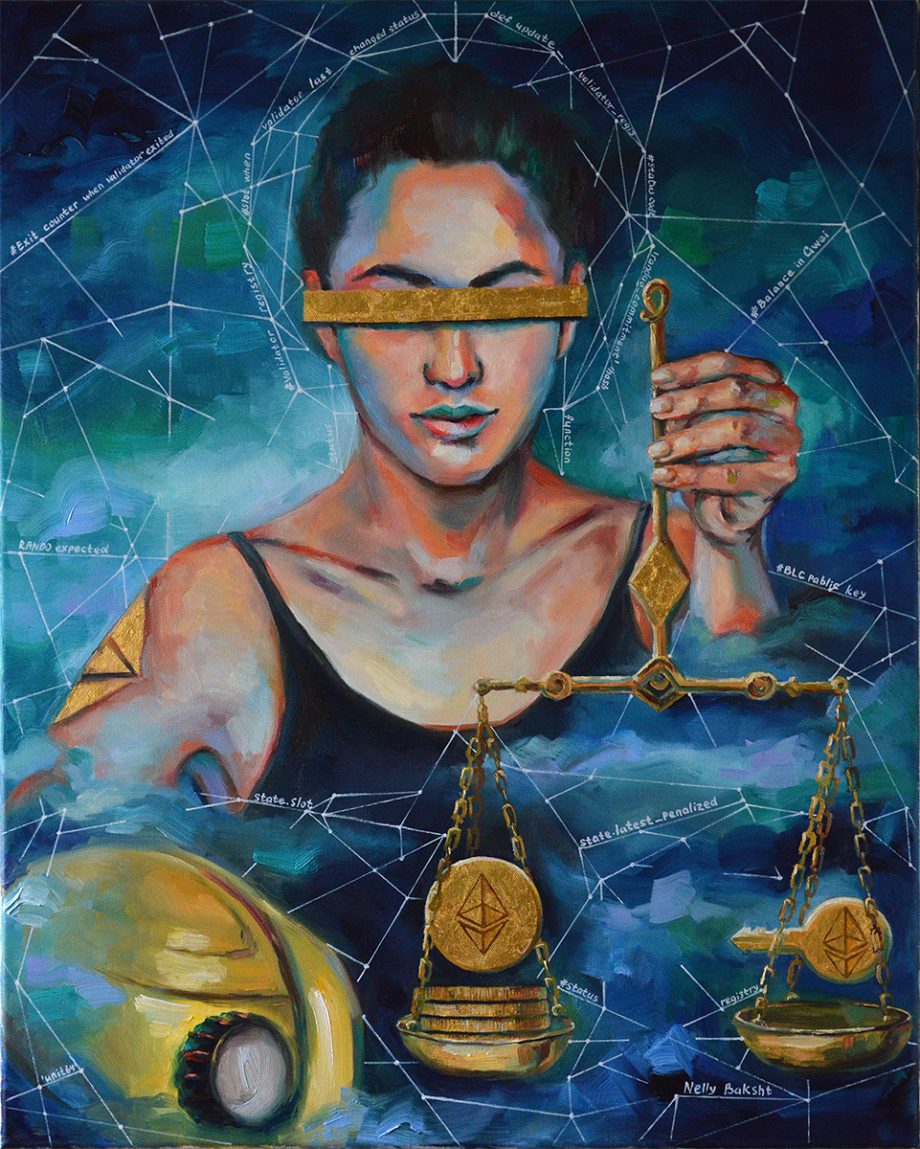 The original of this artwork has been auctioned off at Ethwaterloo 2019
This artwork shows appreciation for the Ethereum and their attempt to move onto a  Proof of Stake system. A Proof of Stake system involves less competition between the nodes and more cooperation leading to increased throughput for the network. Miners will be replaced by validators hence the abandoned miner hard hat in the background.
The scales represent the careful weighing of each decision to validate a transaction as the validator's stake and position are at threat of being taken away if they act maliciously. All in all Proof of Stake is slated to be a faster, better alternative for Ethereums use cases.
This artwork has been at the following events:
ETHWaterloo 2019
The leading minds in the cryptocurrency space are joining over 500 hackers from around the world to collaborate together on decentralized applications using Ethereum. With an exponential increase in adoption, developer interest, and other teams building on top of Ethereum, there has never been a better time to be a part of the community, building Web 3.0.