To the mØØn
Oil on 34″ round canvas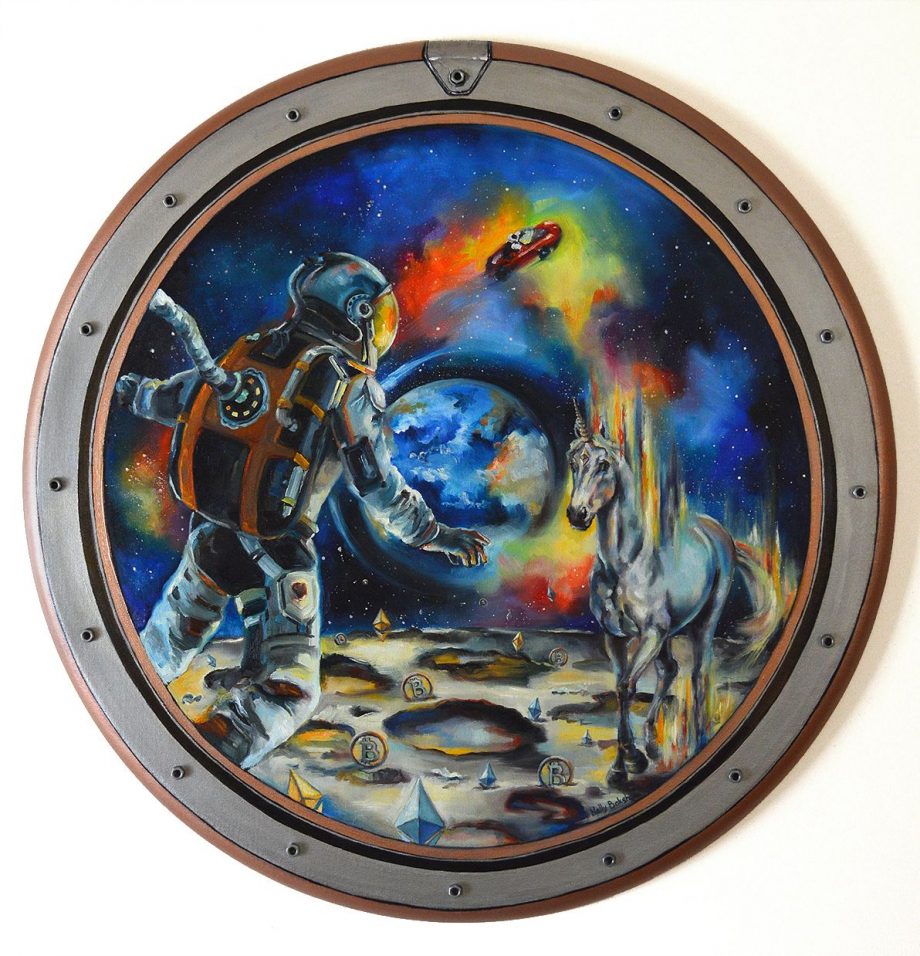 The original of this artwork has been sold to a happy buyer
This artwork shows an optimistic future where blockchain will take us "to the moon and beyond".
Elon Musk's Tesla roadster can be seen in the background with an astronaut peering at it.
The hope is that blockchain will be as disruptive to the financial industry as Tesla is to the car industry.
With decentralization looming around the corner and people being able to fully control their own finances the future looks optimistic.