The Three cryptoGraces
Oil on canvas, 30″x40″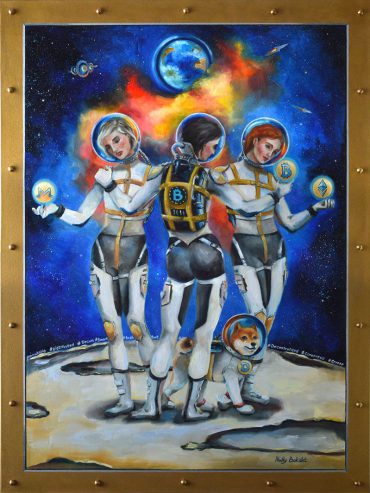 The original of this artwork is still available for purchase
"This artwork was inspired by beautiful Raphael's "Three Graces". I wanted to admire women's impact on blockchain space.  A cute and friendly Doge the Dog reminds of the importance of the community in the decentralized world." Nelly Baksht
This artwork has attended the following events:
Futurist Conference 2019
Futurist Conference is the largest and most high profile blockchain event in Canada. It brings together over 2300 attendees from around the globe to discuss the future of technology including blockchain, artificial intelligence, and other emerging tech that will disrupt our future.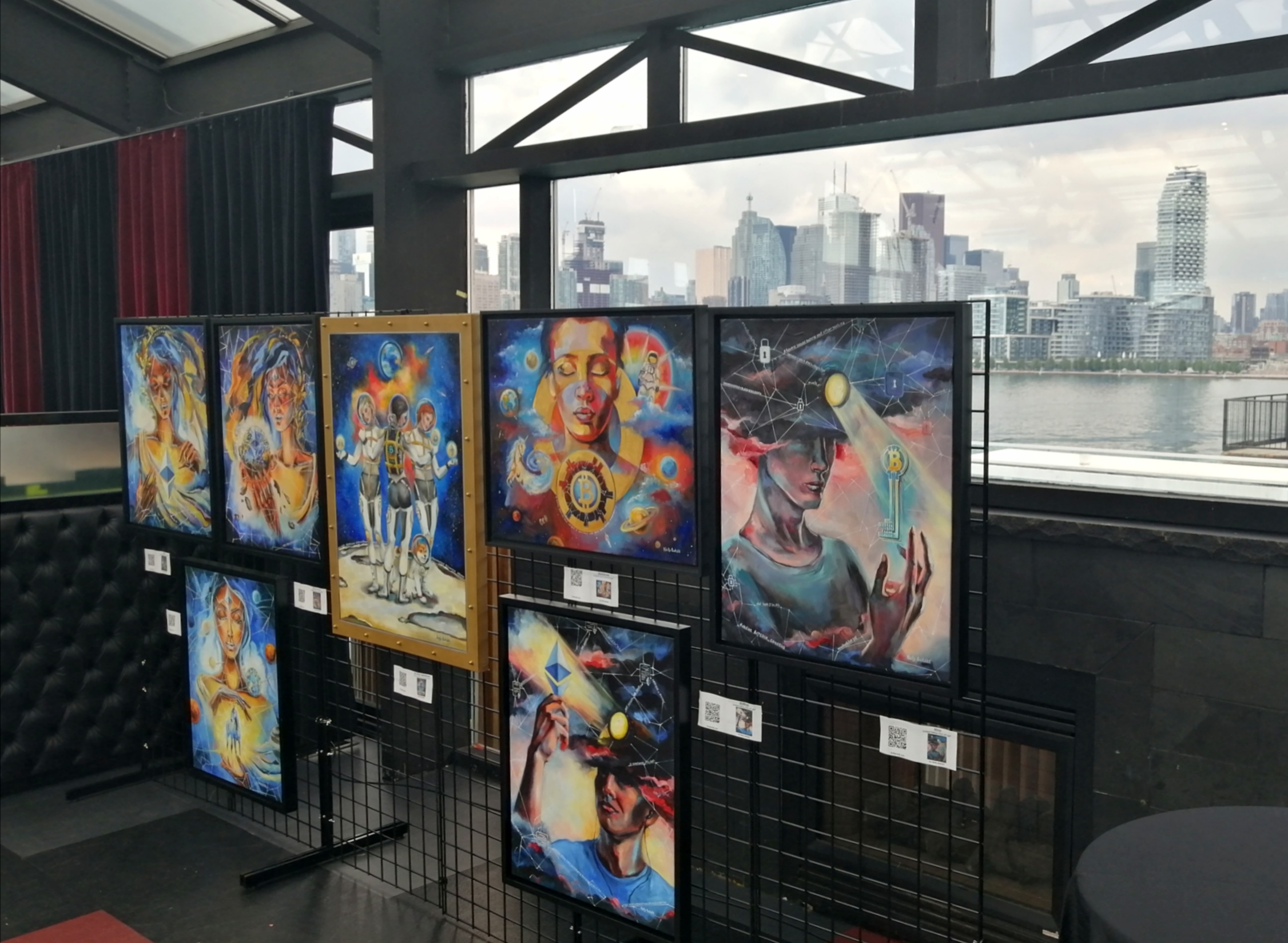 Supporting Women in Tech at Cryptochicks Conference in Toronto
My fine crypto art works "The Three cryptoGraces" and "ethEra and U" were welcoming an amazing crowd at the Cryptochisks Conference and Hackathon on Toronto.