Miner 1010
Print on canvas with real gold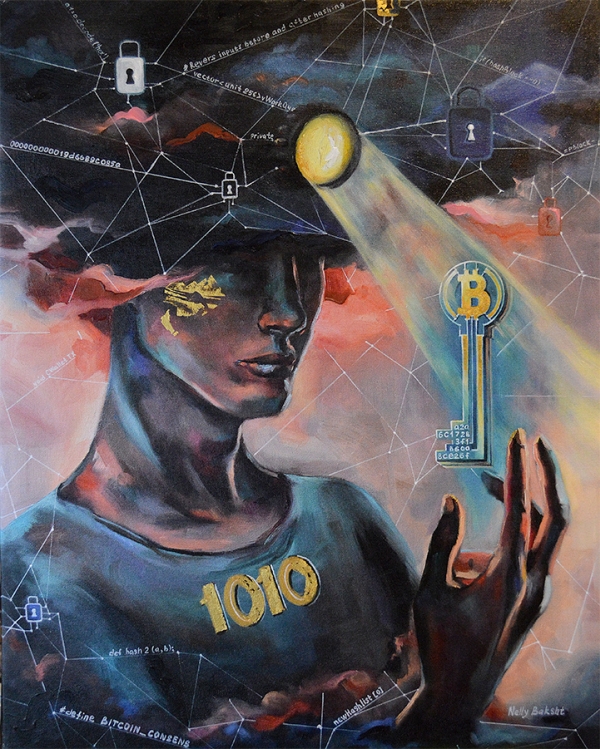 This is a limited edition print of the "Miner" artwork.
The story of Bitcoin's creation is full of mystery. The idea behind this painting is to show the complex mix of emotions of Bitcoin's very first miner – Satoshi Nakomoto.
Those "mysterious" numbers and symbols, in fact, represent the hash of Bitcoin genesis block, and code fragments by SN from BTC 2009 repository.
This is a special edition print that celebrates the 10th anniversary of Bitcoin's creation. It has shining sheets of yellow gold foil layered over top of it that add celebratory details. For 10 years many people doubted Bitcoin's viability as a financial instrument yet it keeps rising above the challenges it faces. From exchange breaches to that one time someone hacked 92 billion Bitcoin into existence, Bitcoin has been through it all and is still up and running and here to stay. Here's to another 10 years that will see Bitcoin scale and come even closer to providing a more financially independent future for all of us. Here's to the world's first decentralized global financial currency.