Hope
My family trip to Spain came with unexpected news. A new virus had emerged and spread all over the world infecting millions of people. This virus would come to be known as COVID-19 or simply coronavirus. 
This virus brought a feeling of uncertainty to the world with many countries going into lockdowns and closing bars, restaurants, stores and other businesses to make the outbreak more manageable.
A few days after returning from Spain, we began experiencing flu-like symptoms. We went to the local emergency department and spent 3 hours in an isolated room getting tested. Then we were sent home to quarantine while waiting for test results.
Luckily, there was a blank canvas in my studio. "Some people drink, some people buy food and toilet paper – I can paint", I thought.
I had a vision to create an artwork that would spread positivity during the tumultuous times. Here is one of the first sketches I made.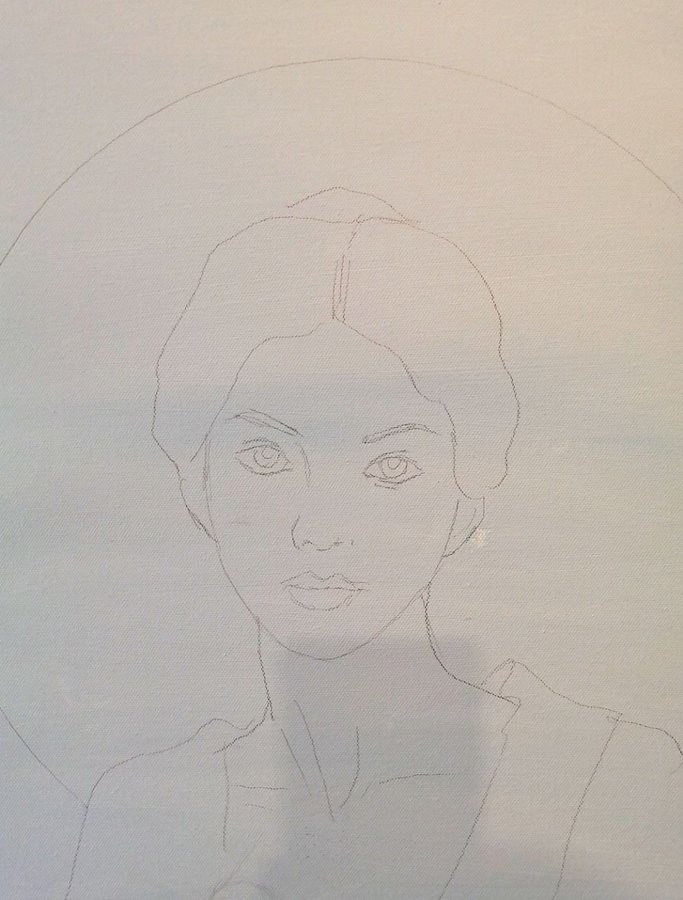 "The test result was negative, and the 48 hours quarantine brought a positive outcome that I wanna share with you – HOPE.", I later tweeted. The result of this bittersweet quarantine experience along with creative inspiration and hard work was "Hope".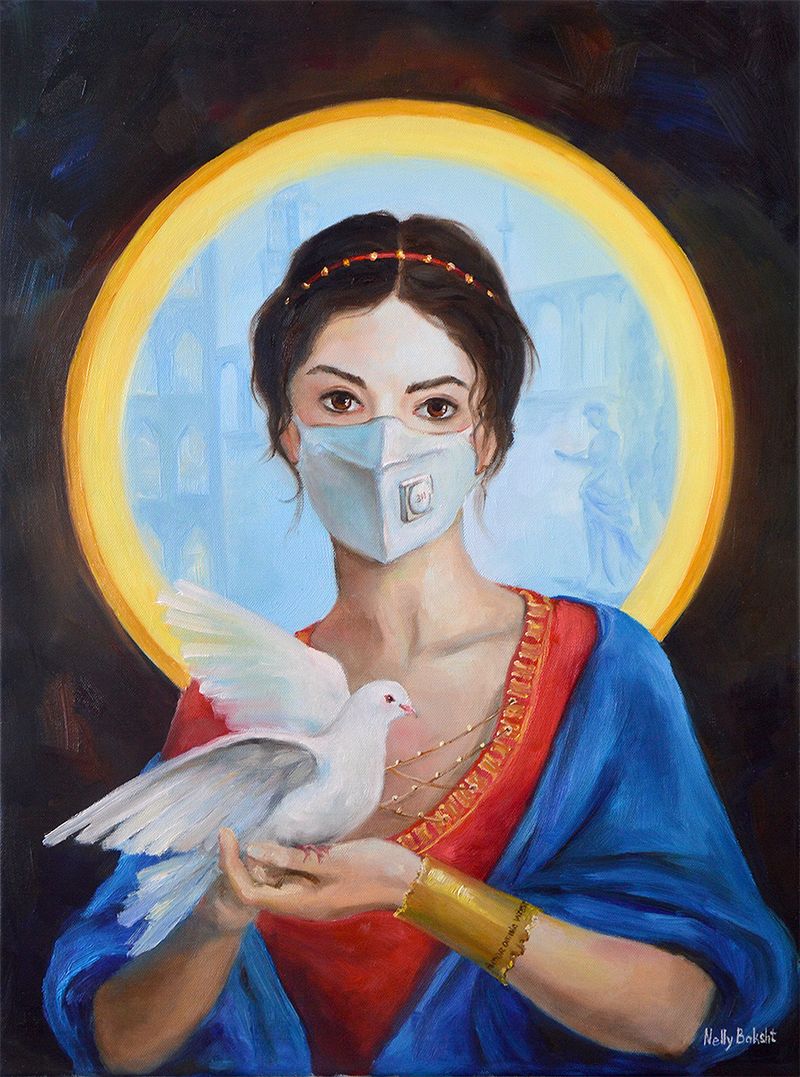 I had a powerful idea: Why not raise money for charity by selling rare and beautiful digital collectibles?
I decided to auction off  "Hope" original and collectibles donate 50% of the profits to the "Save the Children" charity grant at Gitcoin via my personal  #SpreadHope and partner crypto community #Cryptocovid19 campaigns on Twitter.
Over the next couple of months I auctioned off all of "Hope" collectibles bringing beauty to the screens and wallets of the collectors and raising funds to help children during Covid-19 pandemic.
Do not ever lose hope. Even in the darkest of times there is opportunity to make a positive impact. Like the lady in the painting, everyone has their own dove that they can release into the world!